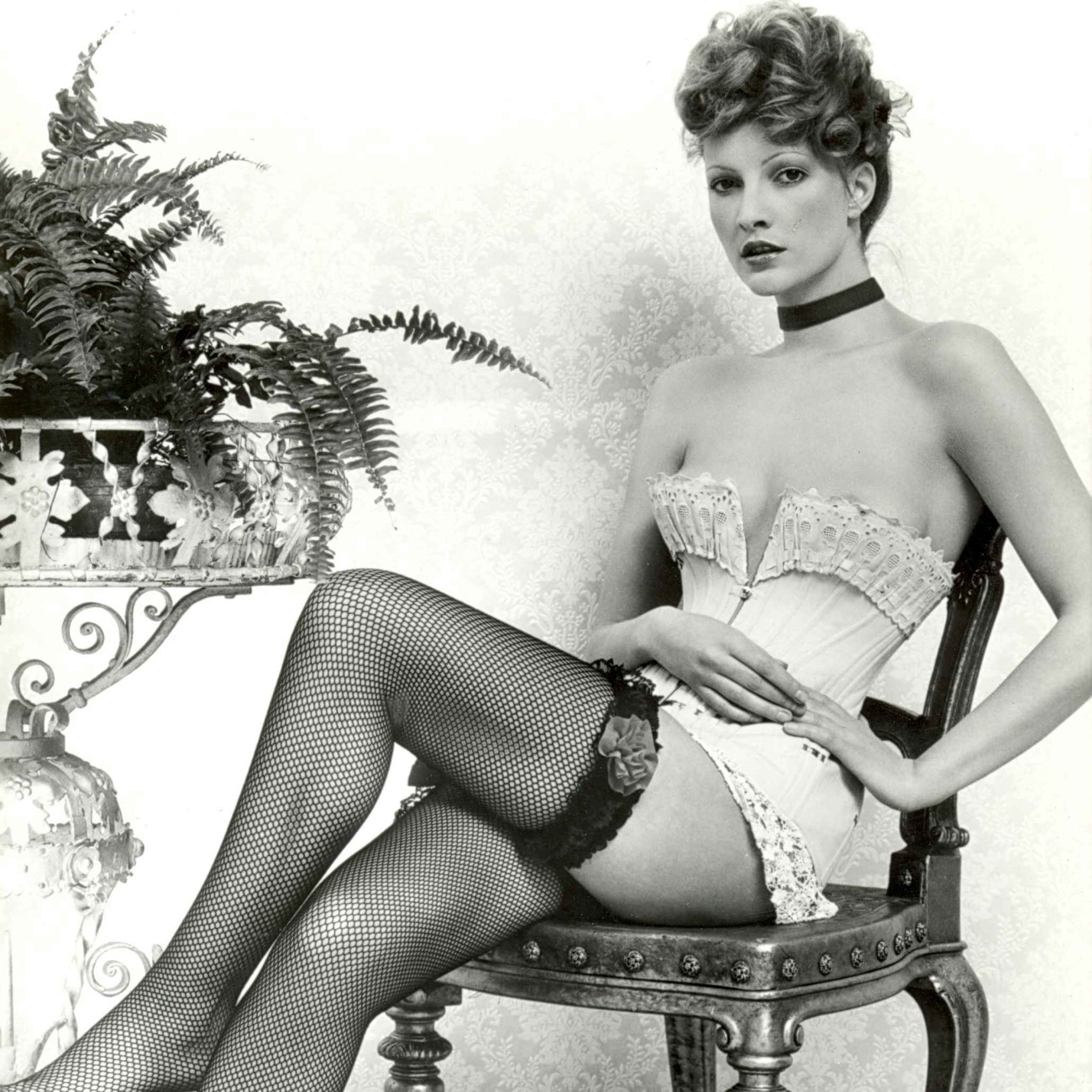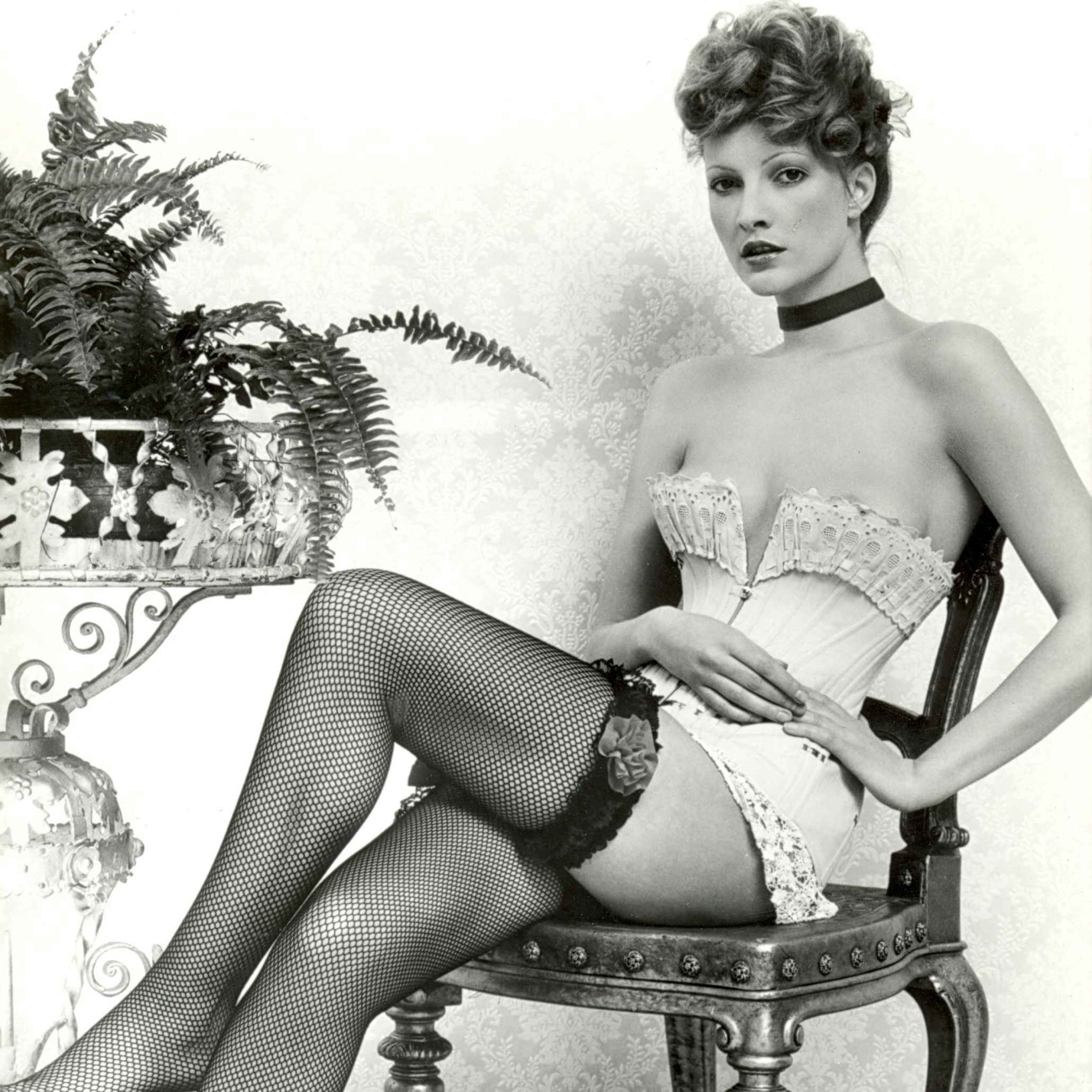 THE
1800's
The corsetier Johann Gottfried Spiesshofer and the merchant Michael Braun founded a corset factory in 1886, with six employees and six sewing machines. Every product was handcrafted out of a barn in Heubach, in the German Kingdom of Württemberg. Then as now, the guiding principle was to offer beautiful and well made undergarments whose comfort and support improved the quality of life of women. "Spiesshofer & Braun" began selling in 1892 to England, one of their first export markets.
The
1900's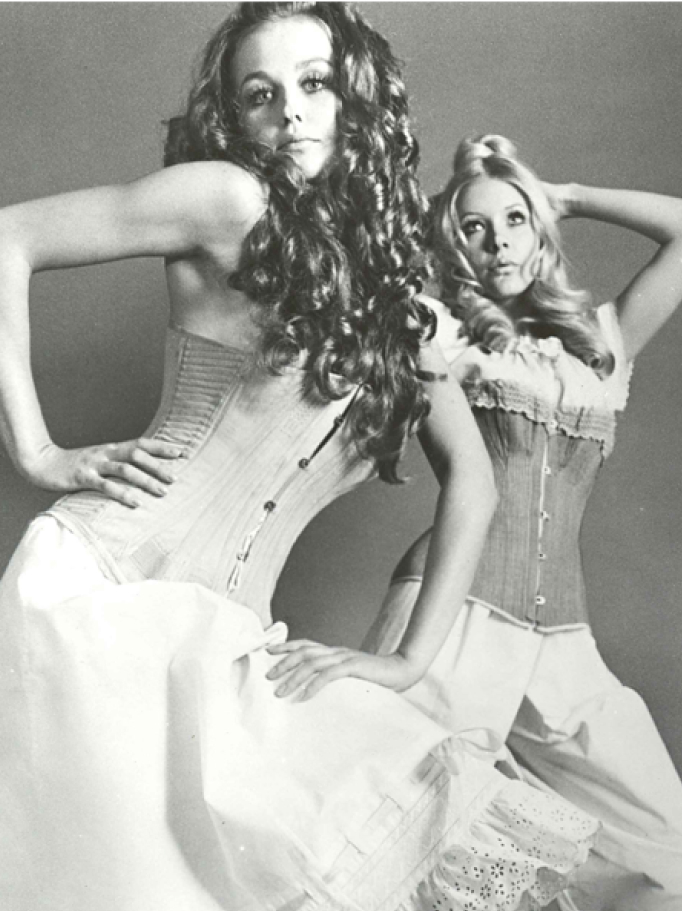 After rapid growth, the founders sought a new name to capture a sense of scale and impact. Inspired by the Arc de Triomphe in Paris, they named their brand "Triumph" in 1902 — championing craftsmanship and quality. A statement on style, influence, and cultural relevance.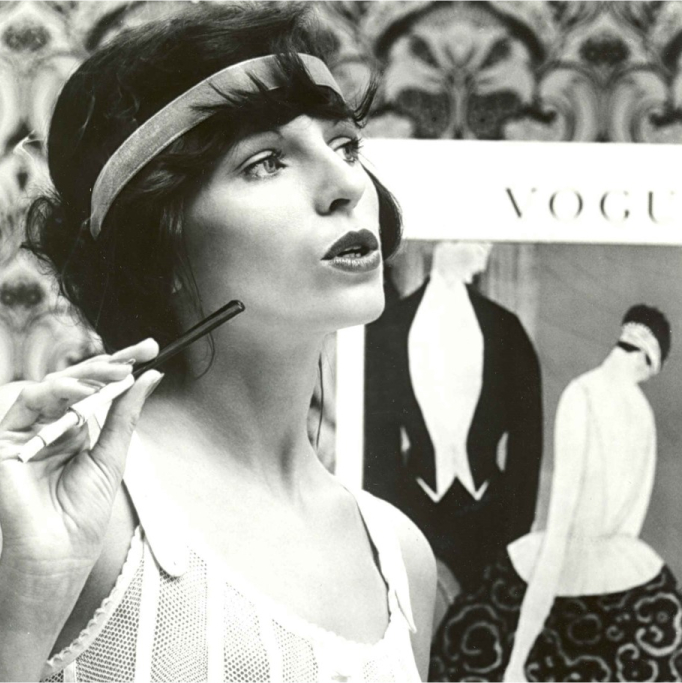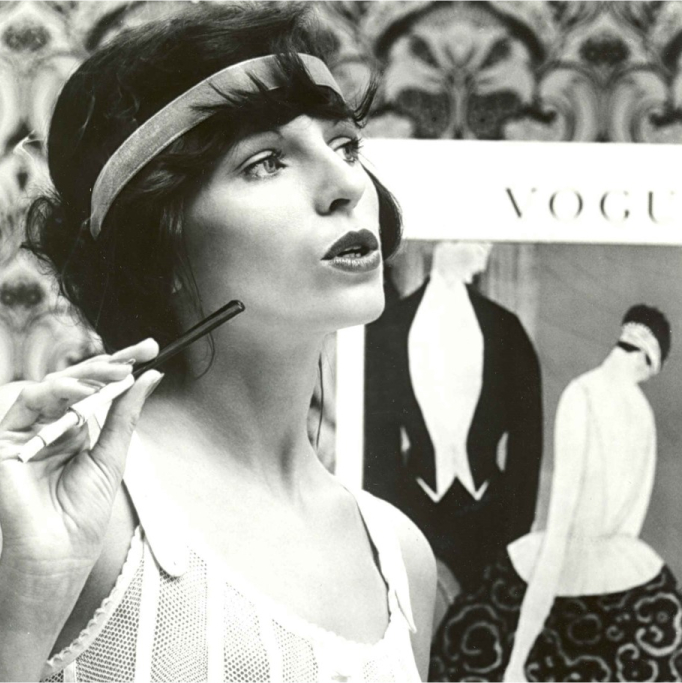 1920's
The post-war era marks a revolution in the corsetry industry: The end of the conventional corsets and the start of the bra's incredible success story. In 1922 our first bra was launched on the market.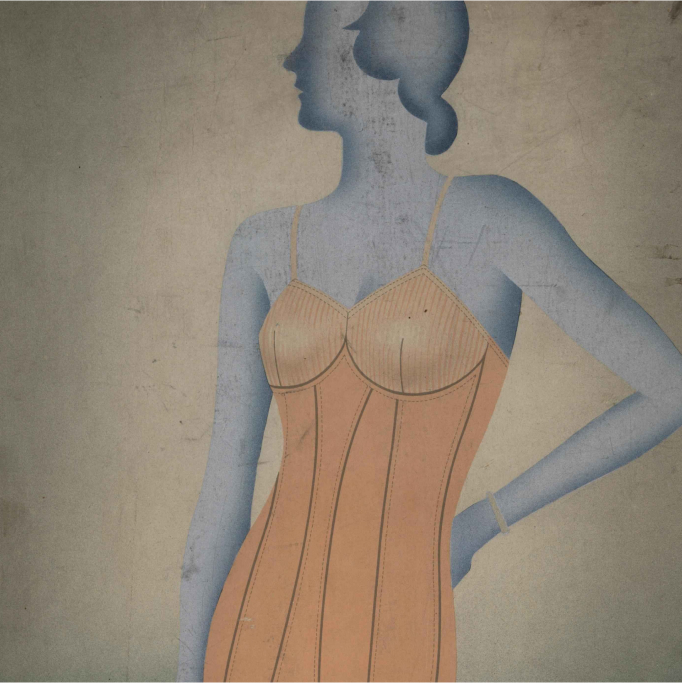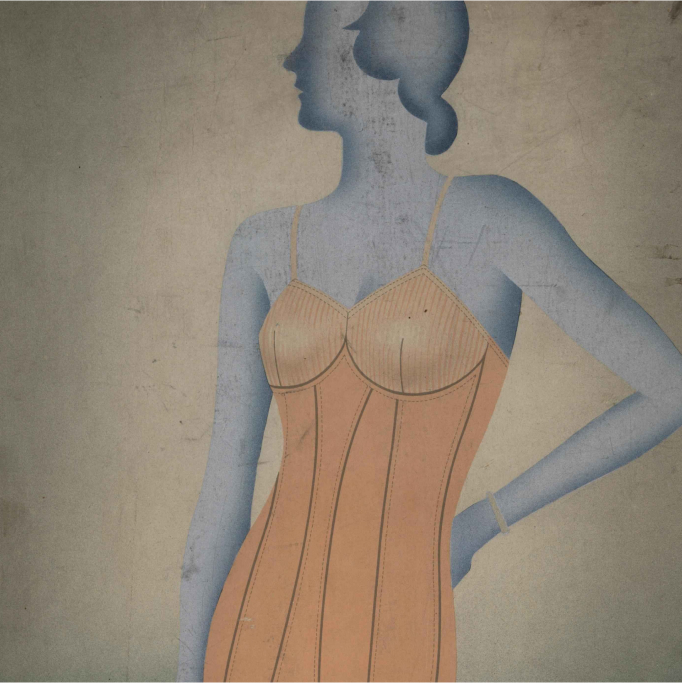 1930's
Triumph led the invention of bras without front fastenings and changeable straps.
We opened our first foreign office and factory in Zurzach, Switzerland. By the mid-1930s, we were the continent's biggest corsetry manufacturer.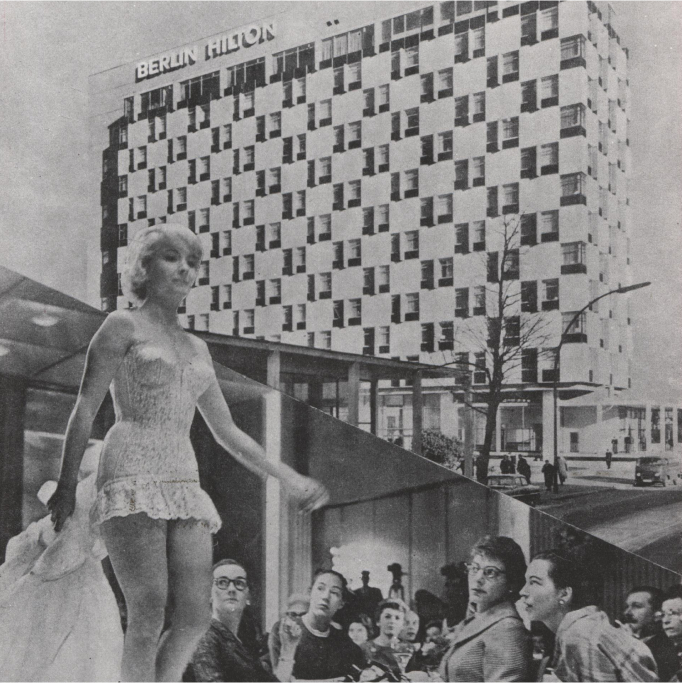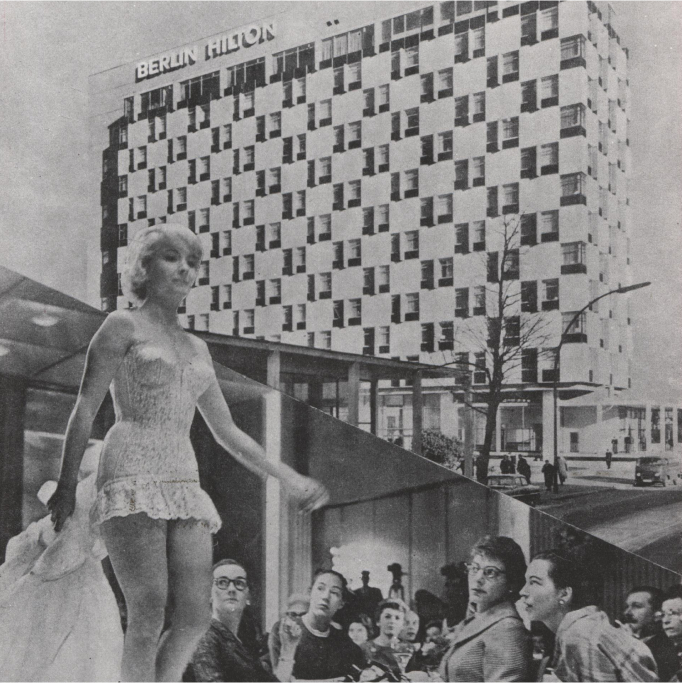 1950'S
After the Second World War a new era began: In the 1950s production started again and Triumph rapidly expanded, opening sales offices, design studios, factories and distribution centres in most European markets. During the 1959 Berlin Hilton fashion show, our models put our products in the spotlight: They walked down the runway in nothing but our lingerie – a certainly eye catching act at that time!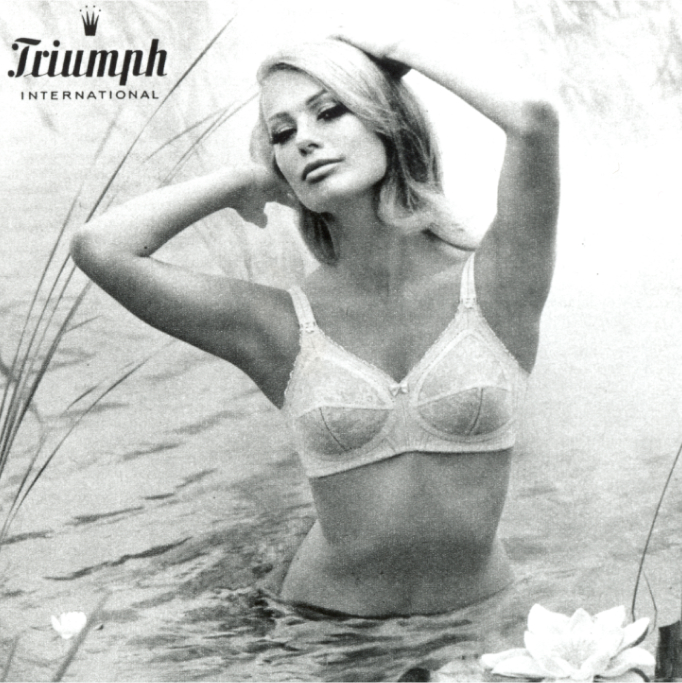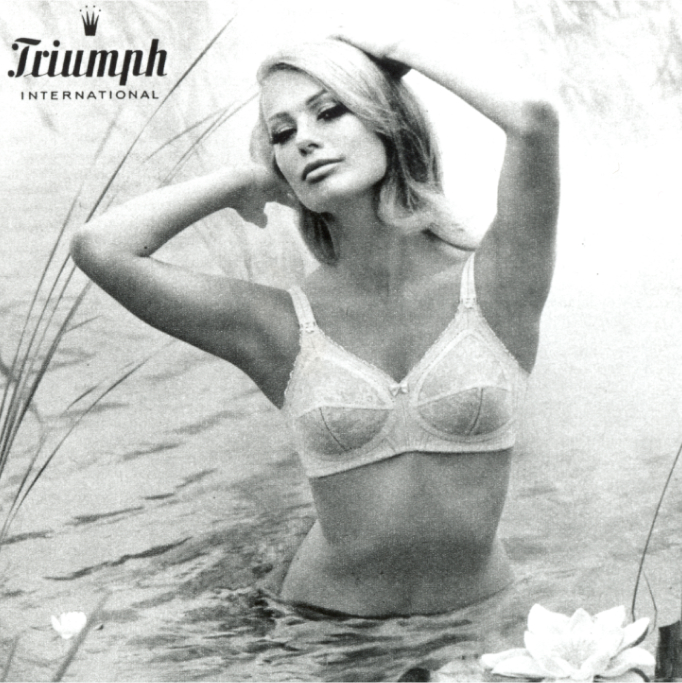 1960's
In 1960, we went to Asia, opening our first sales office in Hong Kong. By 1965, our lingerie was sold in 92 countries across Asia and Europe. The "Doreen" line launched in 1966. Made from polyamide and elastane, it became the new standard in shaping and comfort. A year later, our production engineers improved the molding process to create seamless cups.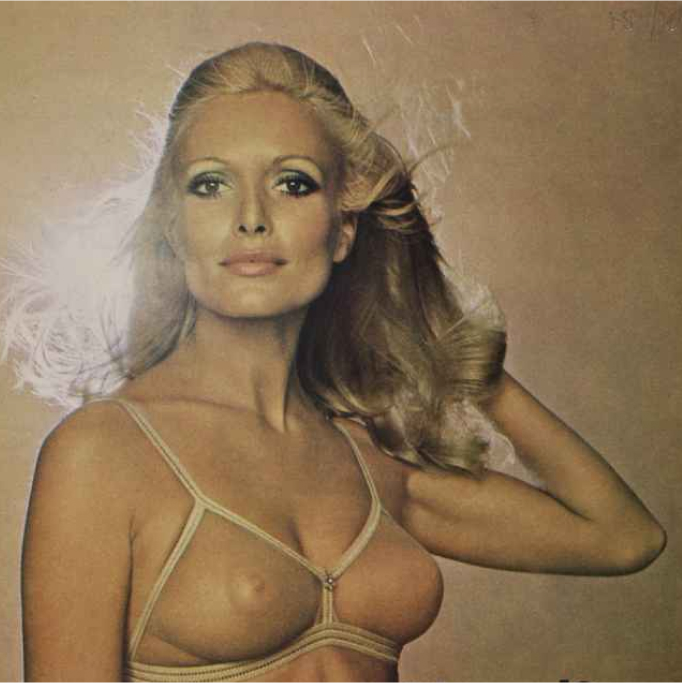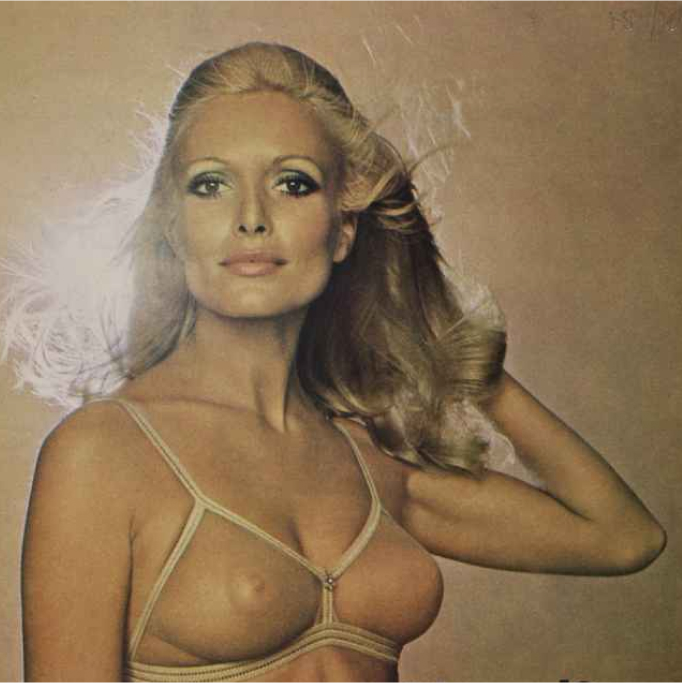 1970's
The 1970s were iconic for defying taboos in sexuality. Sensuality became a personal experience, not a societal restriction. Our Nude Bra and Butterfly Bra championed this mindset. Ringing in the decade with the "Triumph 70s Show," this was the largest fashion show ever staged at the time: a 25,000 km route that spanned several continents. Ever a pioneer of technology, we developed lightweight fabrics from new Lycra® and Nylon materials, leading to product innovations such as the One Size bra – a bra that fit every woman.
1979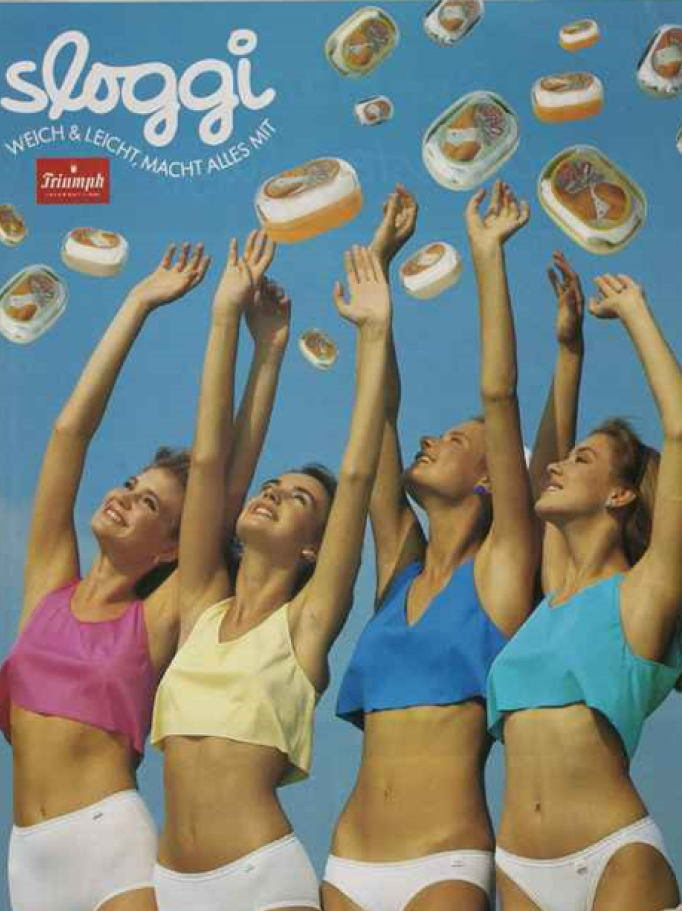 In 1979, sloggi was born as the Triumph Group's second global brand, introducing 'the cotton revolution.' sloggi innovates continuously so that everyone can move through the world in comfort. sloggis could be boil washed forever, keeping their shape and colours as if they were new.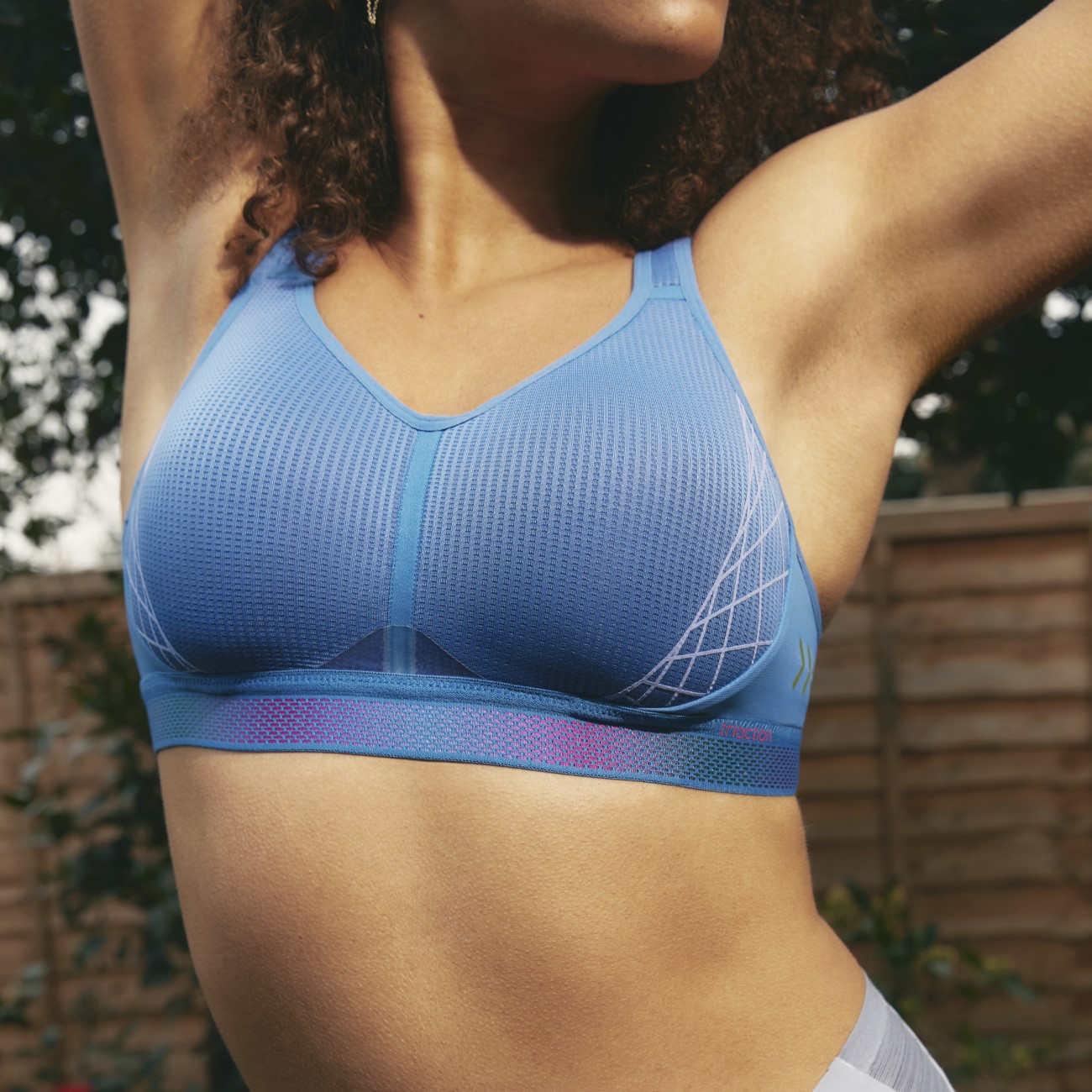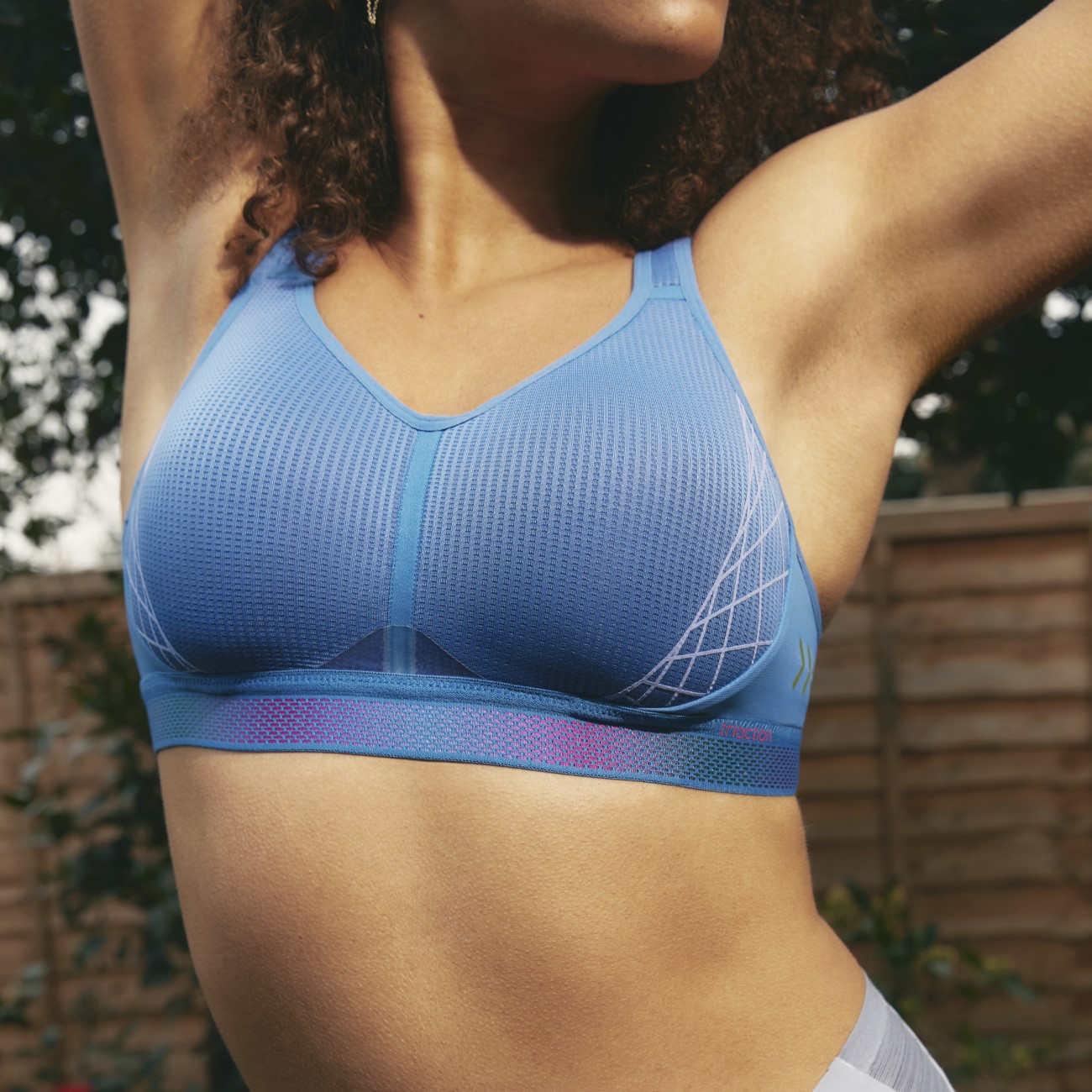 1980's
In the 1980s aerobics was super popular and so were the colorful workout outfits. We loved to produce trendy styles that combined maximum support with maximum comfort.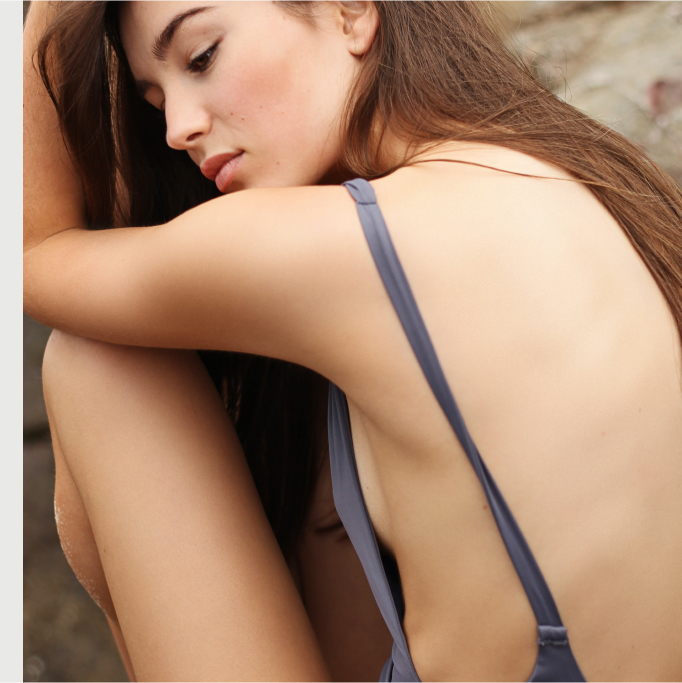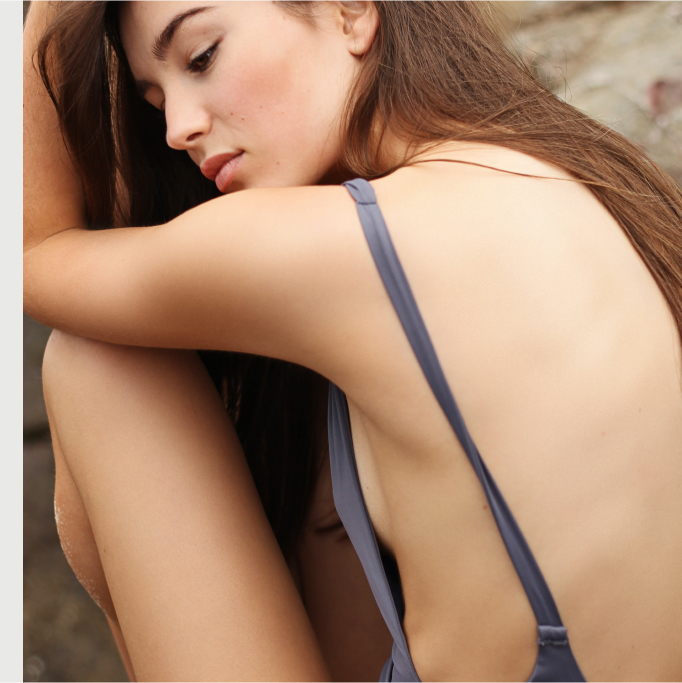 1990's
The 1990s made way for Naomi Campbell and Helena Christensen as faces of Triumph. Some of the era's most influential supermodels, they stood for power, poise, and unapologetic confidence.
The
2000's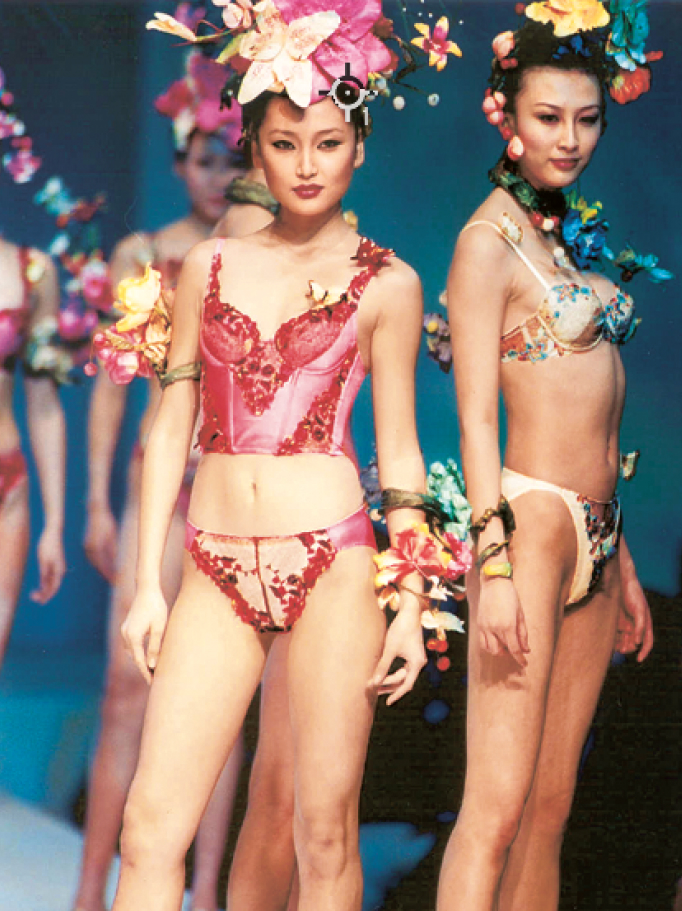 The
2000's
Upon entering the new millennium, we were truly global. Over the course of a century – with meanwhile over 25,000 employees working for us – we had made it from a small studio of craftswomen into one of the biggest manufacturers of lingerie in the world. The "Dreams on Stage" roadshow in China featured 200 shows in 30 cities and celebrated products merging luxury with comfort: invisible wires and body-molding materials.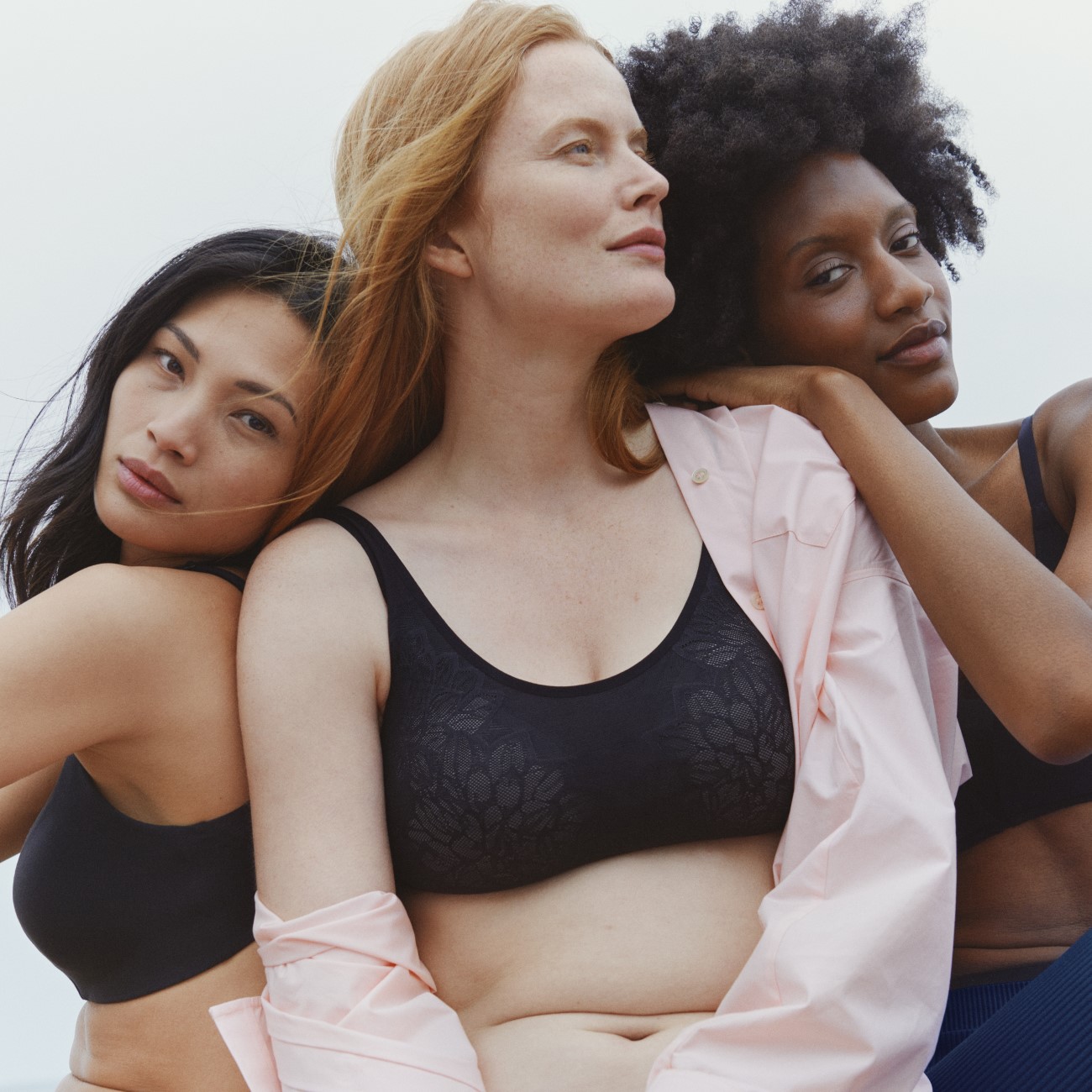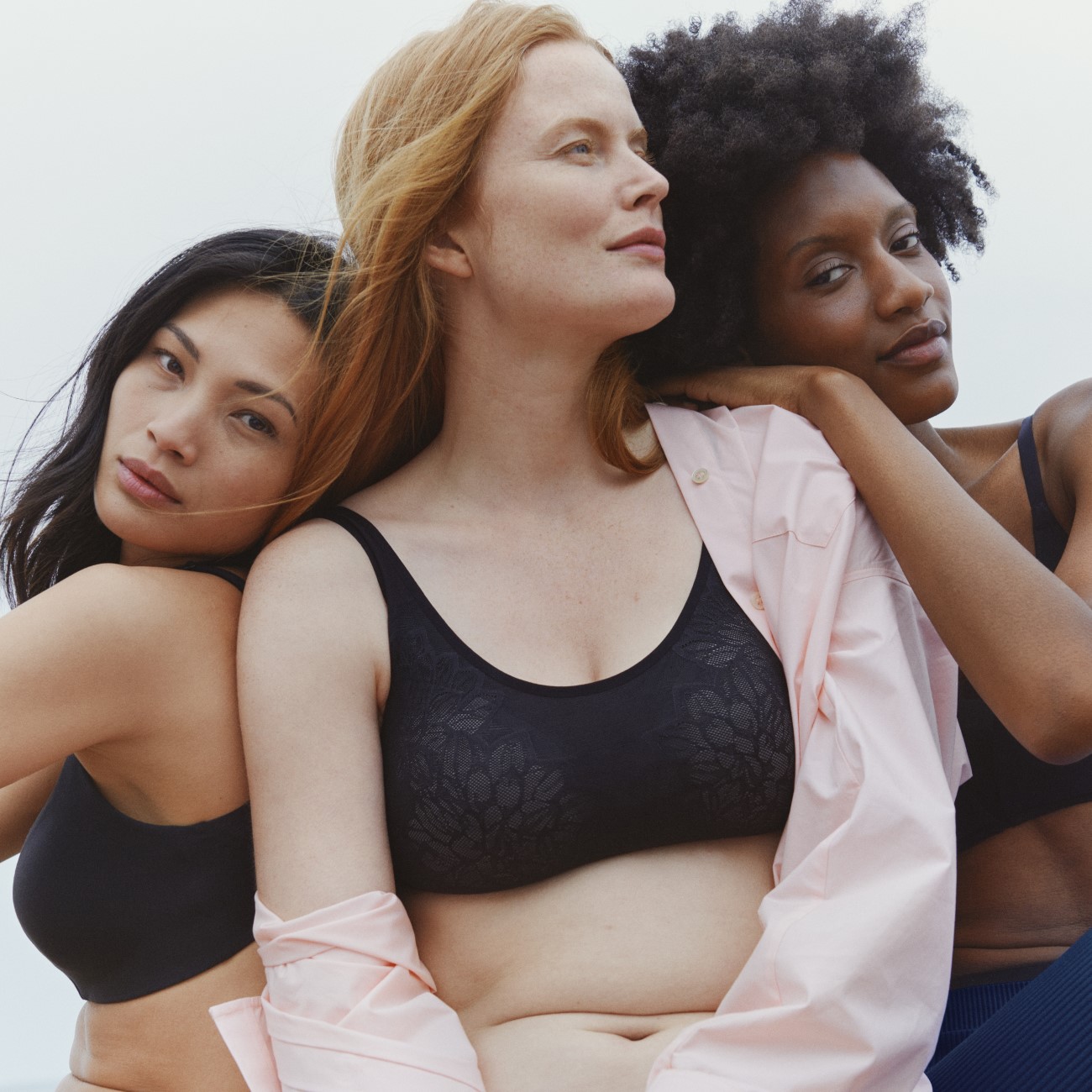 TODAY
We don't believe in standing still. With a diverse workforce and global influence, we constantly build on our history. Inspired by the individuality of our audience, our products are created consciously and tirelessly in conversation with the women who wear them. Our products are designed to make life of our consumers better – every day. Dedicated since 1886.